Will it affect me?
Everyone could feel the benefits of a low-traffic neighbourhood in one or more ways.
As a resident
Do you live in a (future) low-traffic neighbourhood? That's great! Once the traffic plan has been adapted and roadworks to install new infrastructure have been completed, you will benefit from the numerous advantages of reduced traffic in your neighbourhood:
Better quality of life in a lively neighbourhood, with public spaces that have been redesigned to act as a meeting place and encourage social interactions
Cleaner, less polluted air and more space for greenery
Less noise, but also less stress, better conversations and better sleep
Reduced motorised traffic resulting in better road safety while making activities such as walking and cycling safer and more enjoyable
Guaranteed access for residents, even by car – some trips may take longer but it will be less disruptive for the whole neighbourhood
Meanwhile, walking or cycling in your neighbourhood will be more efficient, safer and more enjoyable for you and your children
Your neighbourhood is at the forefront of becoming a more sustainable city, thus helping create a better environment and reducing the impact on our climate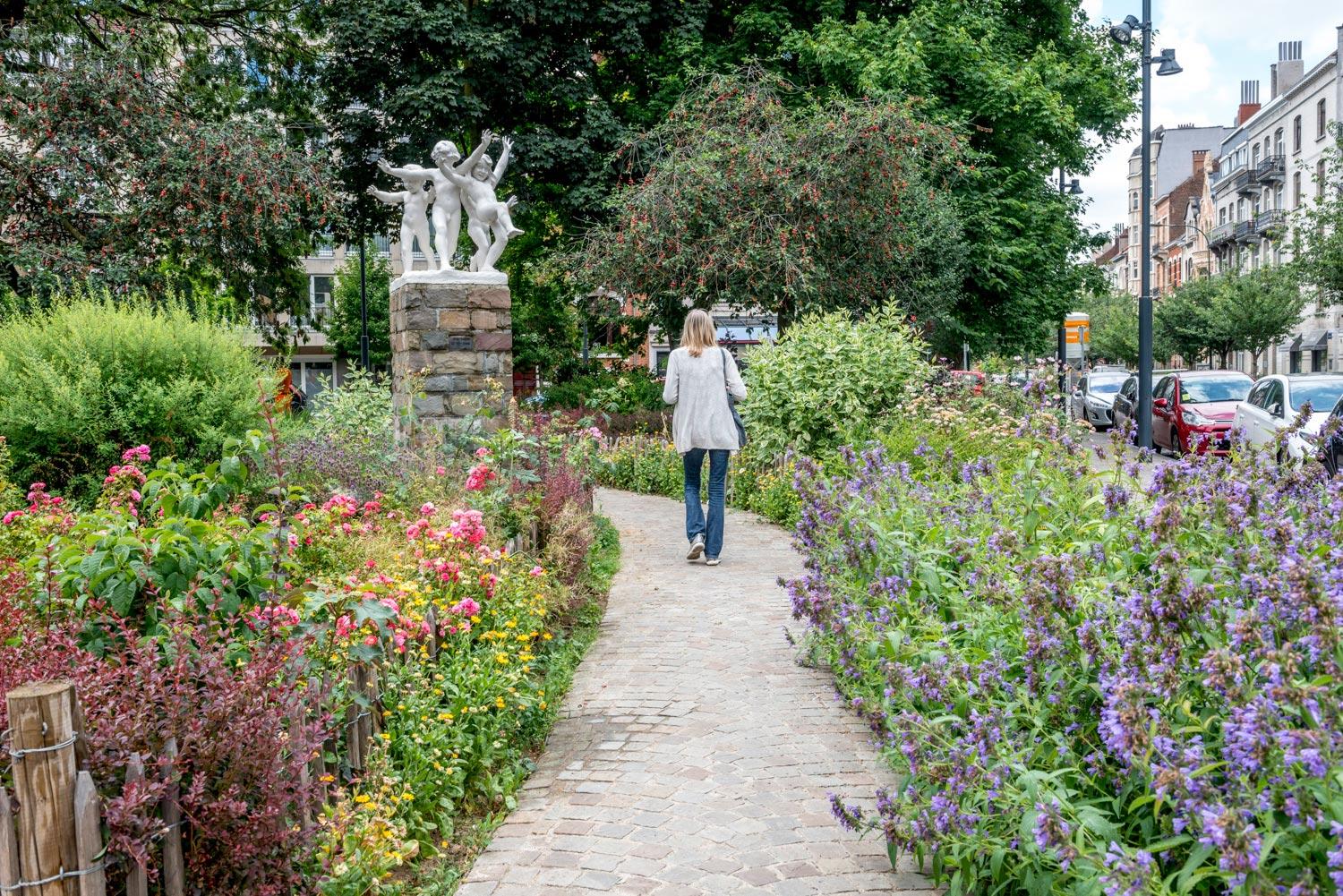 As a user
Do you work in a low-traffic neighbourhood, or do your children go to a school or creche in that area? Once you've adapted your route or chosen a new mode of transport, you'll happily notice that the neighbourhood where you work, or where your children go to school, has become much more enjoyable thanks to the decrease in motorised traffic. Alongside residents of the neighbourhood, you will benefit from the numerous advantages of the neighbourhood's revival by day: less motorised traffic, less pollution, less CO2, more nature in the city, a stronger community and a more enjoyable and safer place for walking and cycling.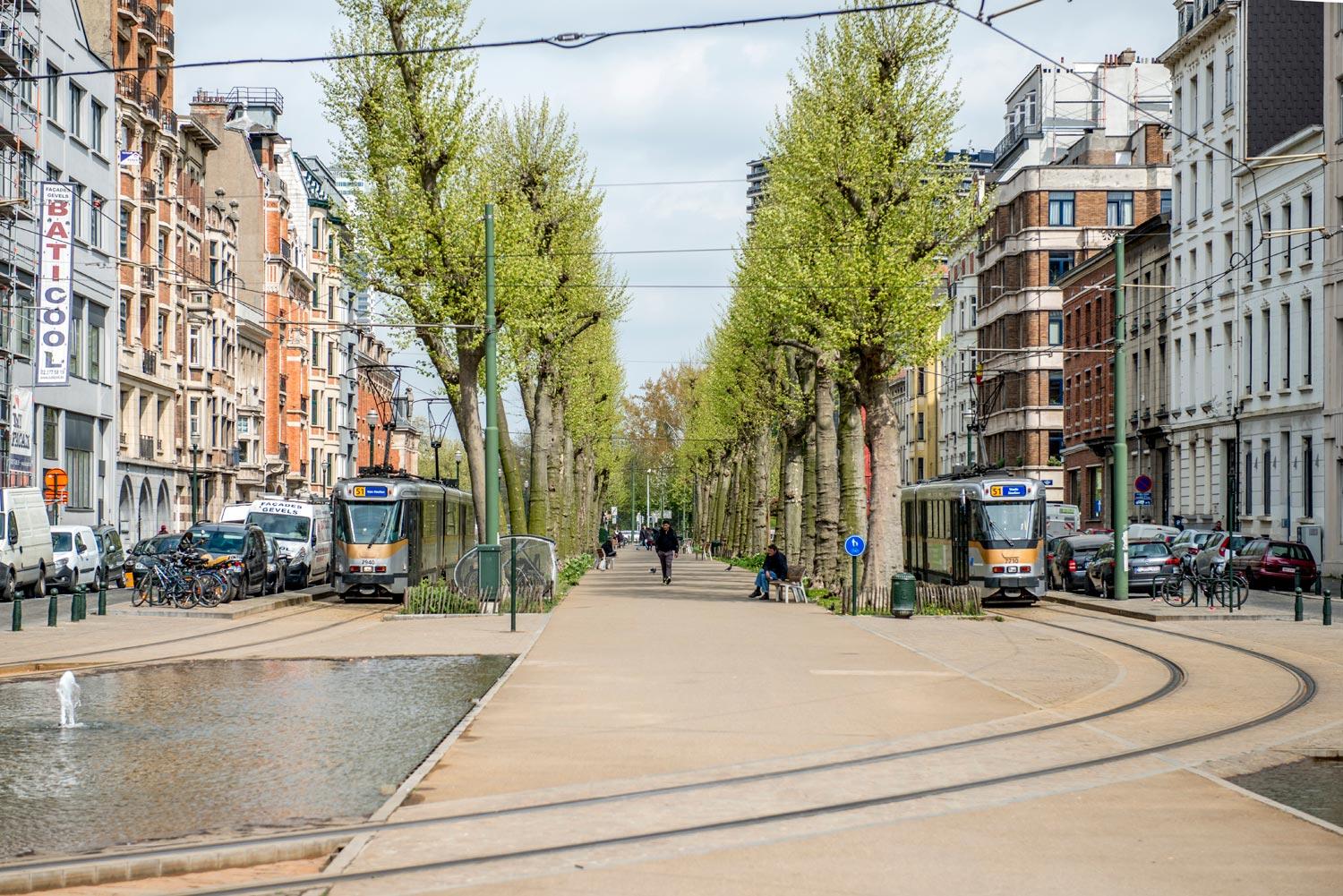 As a visitor
Do you visit the neighbourhood in your free time, to see friends or to go to a certain shop? You'll probably be a bit surprised the first time that you step foot there after the changes to the traffic plan. But the real surprise will be to see how lovely these changes are for a neighbourhood you have known for a long-time. Although it may have changed, the change is for the better for sure! When we're there, we feel less stressed by motorised vehicles, we stroll there quietly and happily, we feel the warmth of a community, a certain liveliness that wasn't there before. And the cherry on top of the cake for businesses and their customers is that we can do our shopping more calmly, in a relaxed atmosphere. This is also the case for cultural and social activities.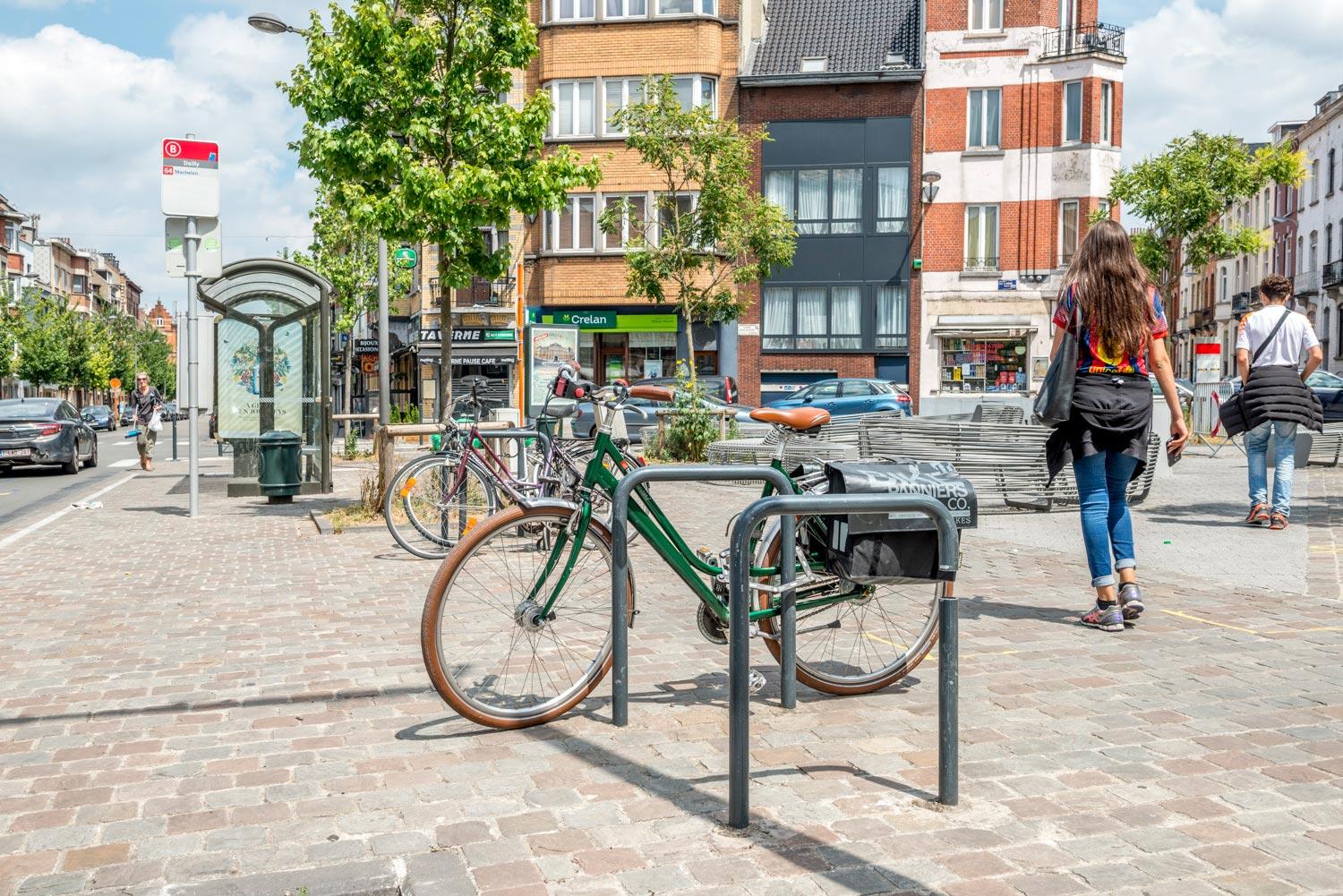 As a car owner or driver of a motorised vehicle
Did you used to drive through a neighbourhood which has now been adapted to become low-traffic, using a motorised vehicle to go elsewhere in the city? That's what we call through-traffic. Your final destination will most likely still be accessible by car, but you will have to take new routes. Given that you will no longer be able to travel through the streets of a low-traffic neighbourhood by car, motorbike, van or lorry, you will now have to take the main roads.
This is an inevitable change for densely populated cities, a change that will soon become more and more common throughout Europe.
There is no doubt that you will be encouraged to change how you travel, incentivised to take public transport or engage in active mobility (such as walking or cycling). Perhaps a multimodal approach would suit you best (train + bicycle or bus + walking, for example).
Of course, for those people who need to access their final destination by car, for deliveries for example, every neighbourhood will still remain largely accessible to motorised vehicles. Taking the car to travel within the neighbourhood is discouraged, but travelling to the neighbourhood as your final destination will remain possible, using less intrusive routes.
Road signs and online satellite navigation systems will be adapted so that you can easily find the route that will lead you to your destination.